Picnics, Ducks and Night-time Sledging: How memory making with my children inspired 50 Things To Do Before You're Five
Anne-Marie Merifield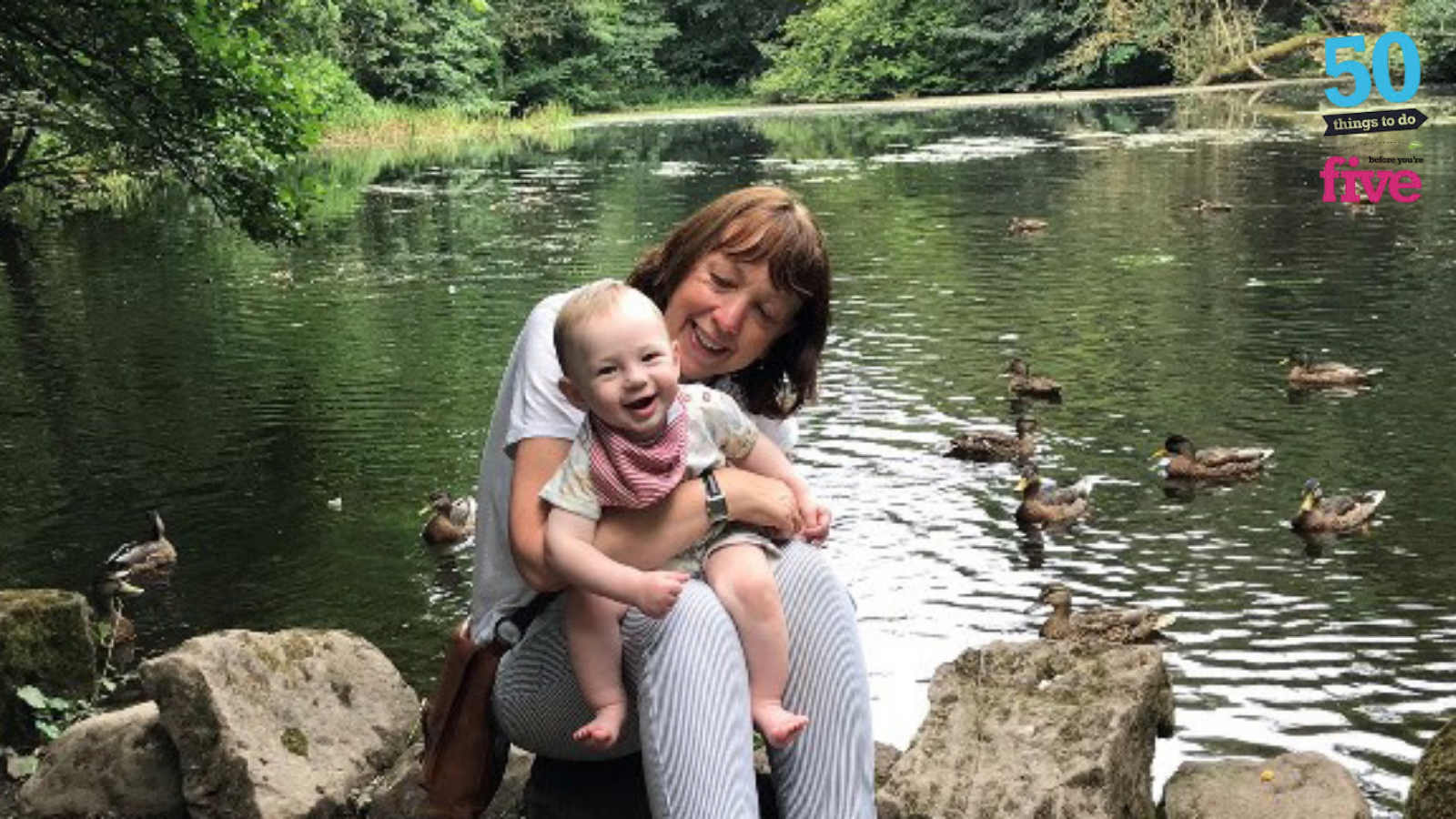 ​
When Anne-Marie's children were small, she strove to provide them with lots of fun adventures while keeping costs low. These experiences shaped the project that became 50 Things. She explains why children's happy experiences are so important, and why parents and carers are the true experts in children's lives.
When I started my career, I worked with older children - but when I was given the chance to work with the youngest children I jumped at the opportunity. I love babies and young children and firmly believe that, despite the fact they won't remember most of them, the experiences children have before they are five are internalised and stay with them throughout their lives, they are the foundation that all other learning builds on.
People often forget that babies and small children are experiencing things for the first time. The awe and wonder they feel when they are watching a butterfly, or blowing bubbles, is magical.

An idea is born
When my two girls, who are both in their thirties now, were small I didn't have much money so I often use to pack up a picnic and take them off to the park to play in the playground and feed the ducks, or for a walk in the woods or to the local museum for the day. We always had a great time.
One New Year's eve we had a sudden snowfall so my 5 year old son and I took ourselves off to Lister Park at 10 o'clock at night to go sledging. He's 22 now and still talks about that night!
Now that my three children are grown up, it strikes me that a lot of people seem to think you can't have a good time without spending money. It started to worry me that the simplest and cheapest experiences are often the best but that sometimes we forget this.
As an early years teacher and later as a headteacher, parents often said to me that teachers are the experts - but actually parents are the experts. They are with their children a lot longer than we are and they ultimately know their children best. I realised though that parents often don't appreciate how important the everyday things they do with their children are.
So, because of all of the above, the idea of 50 Things to do Before You're Five was born.
The 50 Things journey
We wanted as many people as possible to be involved in developing the 50 Things so we ran lots of workshops and asked people to think back to their own childhoods and think about the simple things that they might have taken for granted but believed were important for all children to experience. We ended up with a list of over 500 things! It was very difficult to get this down to a manageable number.
A couple of years ago Look North did a special week where they focussed on Bradford and contacted us because they wanted to feature good things that were happening in the city and they had heard about 50 Things to do Before You're 5. I normally shy away from publicity but this was one thing I couldn't get out of so I had my 20 seconds of fame being interviewed by a reporter in the school garden. My nephew, who was three at the time couldn't believe his auntie was on TV!
Bradford is my city, the place where I was born and grew up, the place I call home. It was important to me that many of the 50 Things were experiences you could have in Bradford but the beauty of it is that it can easily be adapted to any city, town or village.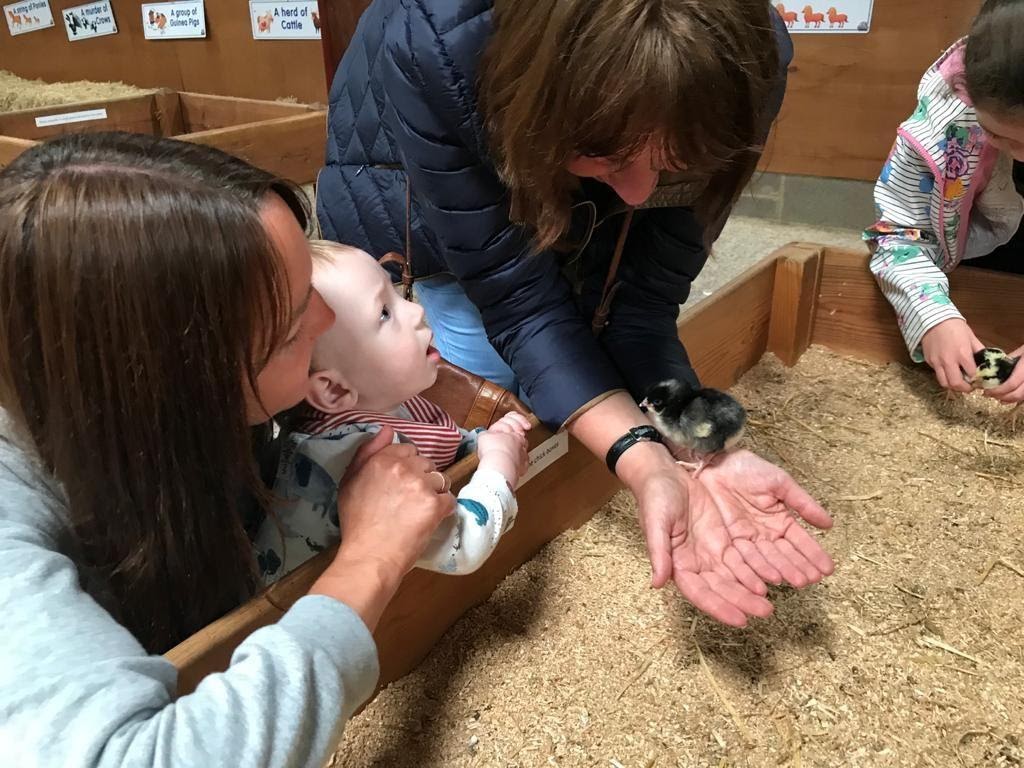 ​
Bonding with children
I'm a grandma now and am enjoying sharing the 50 Things with my baby grandson. Here is a photo of me showing him a baby chick, although he seems more interested in me than the chick and that's another important aspect of 50 Things, these experiences help to create a strong bond between children and their carers and those close relationships create a sense of security that sets them up for life!

Anne-Marie Merifield
Until recently, Anne-Marie was executive head of St Edmunds Nursery School & Children's Centre and Lilycroft Nursery School in Bradford (where 50 Things is based). She came up with the idea for 50 Things To Do Before You're Five, and now enjoys sharing 50 things moments with her grandson.