Walk, Talk, Discover and Draw with 50 Things To Do Before You're Five
50 Things To Do Before You're Five in Bradford have partnered up with the Bradford Museums and Galleries to encourage families and children to take part in exploring and creating some fantastic art!
The aim of the 'walk, talk, discover and draw' sessions are to invite families to be familiar with Bradford museums and galleries and to show them that there are lots of benefits to their children's development by taking part.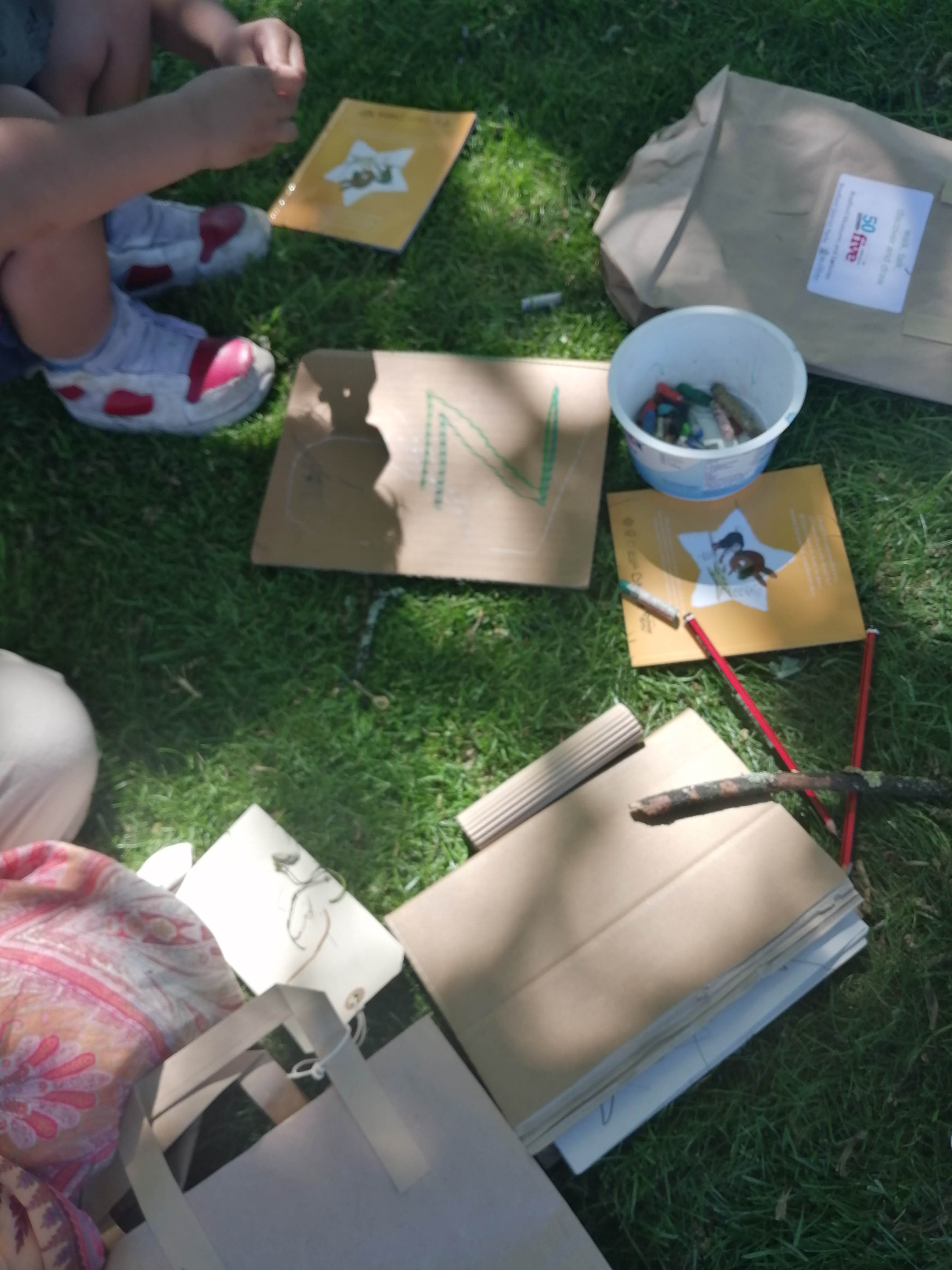 Local artist, Lou Sumray, led groups of families and their under-fives to create wonderful art on the outdoor grounds of the museums in the first three sessions before finally exploring inside on the fourth session. Young children are supported by Lou and Project Officer, Rachael Dennis, to draw, sketch and paint their surroundings. These wonderful creations are then displayed in the museum and galleries as a celebration of their participation.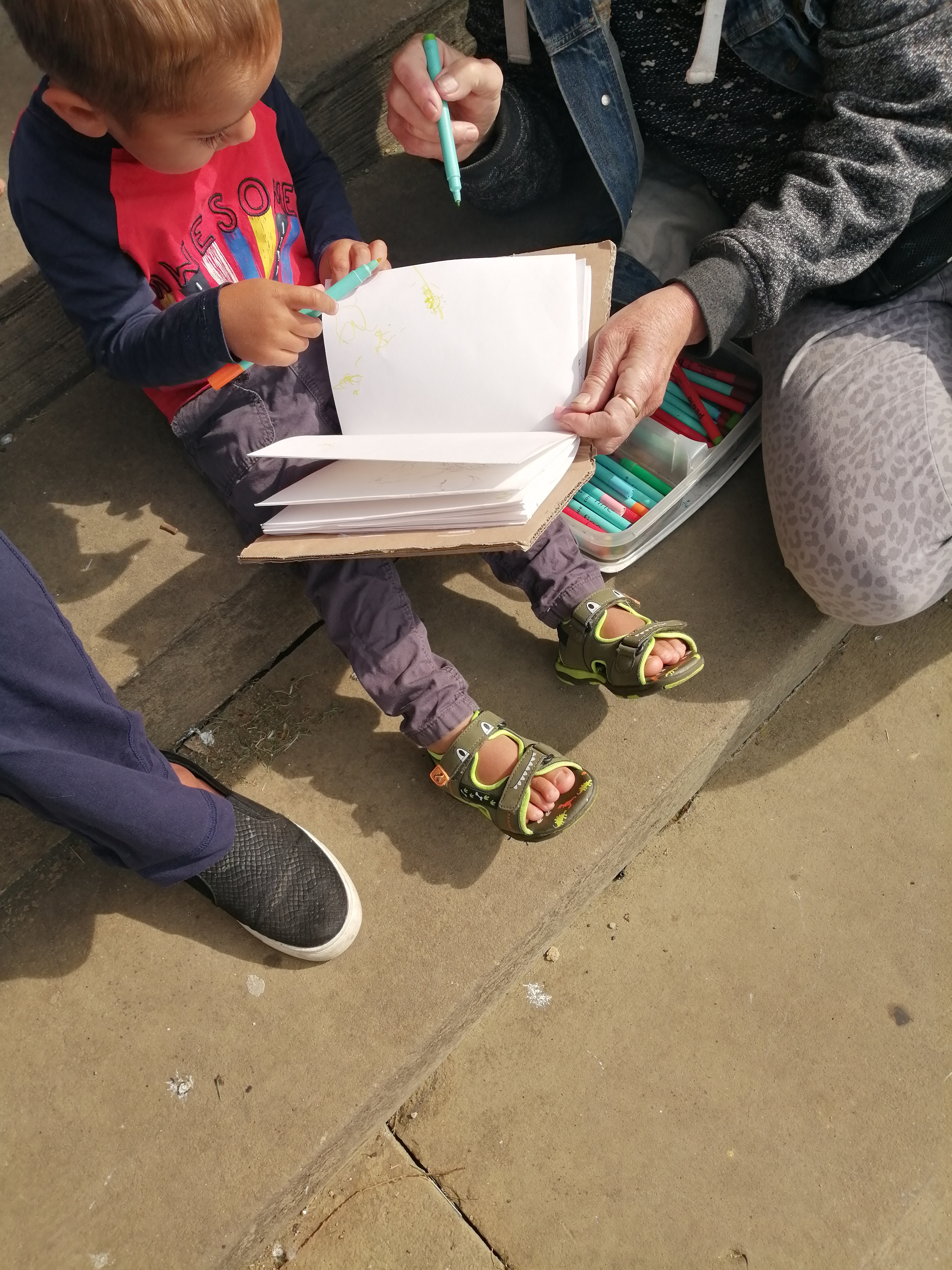 Through these creative sessions, Project Officer, Rachael, hopes for parents to be inspired to incorporate 50 Things in their daily lives and illustrate to them that spending time outdoors is not only for physical exercise but can also be a great source of inspiration and imagination for children.
"The 'walk, talk, discover and draw' sessions have been different each session but seeing the confidence of the children and carers grow has been a delight to watch. From hiding behind legs in week one to leading the way just a few weeks later and actively asking to draw or make marks with items from our trolley of treats!
We are delighted that some attendees have decided to follow us to each of the sites to explore beyond their local area.
This creative collaboration with local artist Lou Sumray, Bradford District Parks and Bradford Museums and Galleries have been a unique offer to families across the district, allowing them to explore the various sites in small groups at a pace that feels safe and full of fun instead of fear."