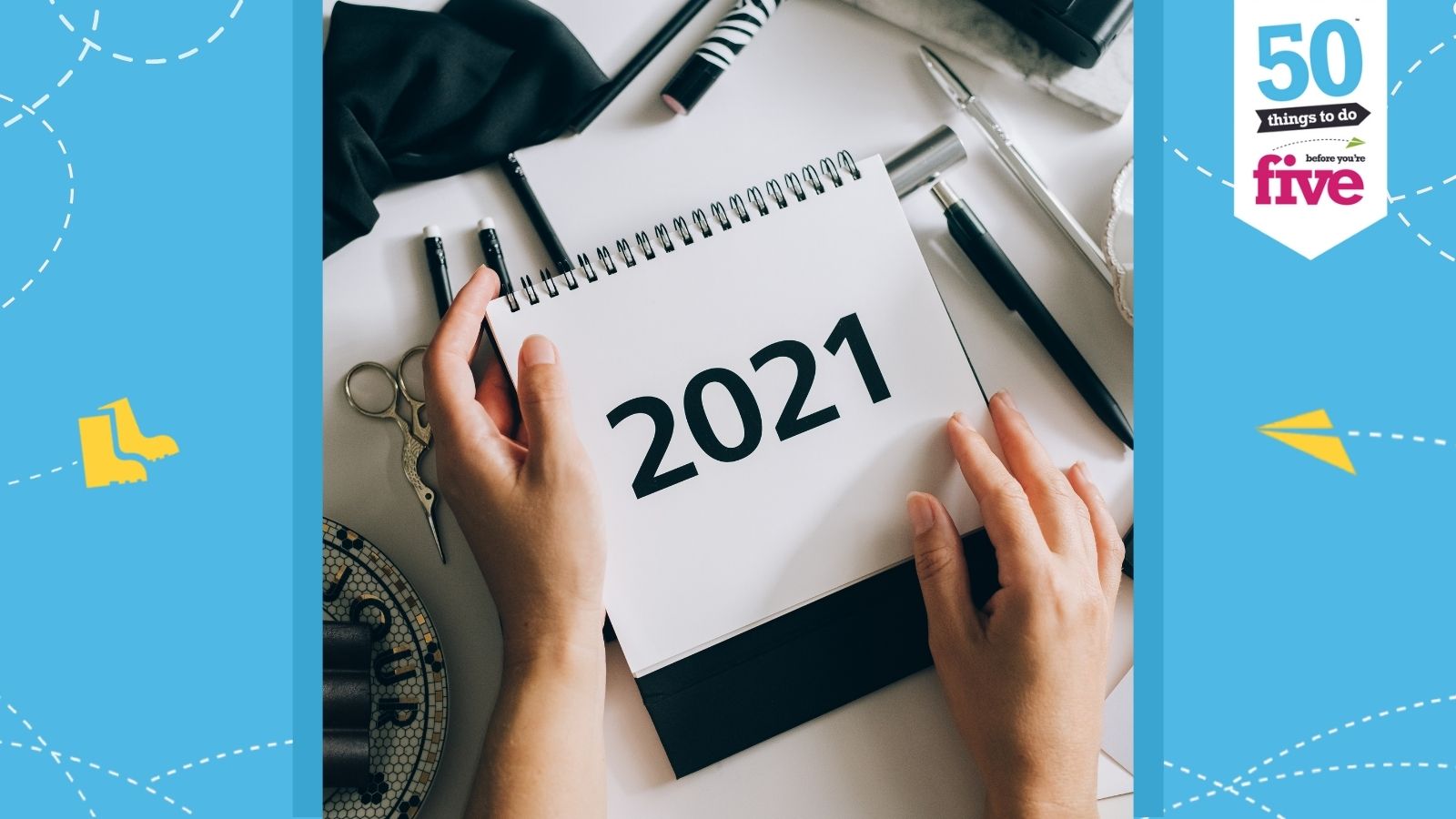 2021 has been 50 Things to Do Before You're Five's our biggest year yet. To celebrate, we've released an infographic with a few facts and figures from the year.
Adding seven new areas to the 50 Things family
We launched in seven new local authorities, including Warwickshire, Southwark, Oxfordshire, Norfolk, Norwich, Hertfordshire and Oldham. The expansion of 50 Things into new areas means 234,637 additional under 5s can benefit from 50 Things' universal offer - bringing the total number to 494,405 (just less than half a million).
Reaching families creatively
Launches were celebrated in a variety of ways as Covid restrictions shifted and changed throughout the year. 50 Things reached families in a variety of creative ways. Sheffield did a roadshow in collaboration with the library and parks services, while Bradford launched their series of Walk, Talk, Discover and Draw sessions.
50 Things reaches families in many different ways - through our events, through partnerships with schools, settings and services, and through our free resources. Our app had over 20,000 new users this year, bringing our total number of app users to over 45,000. We're delighted to see so many more families are making use of the app - which is free to any family across the UK, regardless of whether they're in a 50 Things area.
Hosting virtual events
We also hosted seven virtual events this year. Our webinars covered a series of topics, from the Summer of Play, to Public Health, to 'Levelling Up'. We were delighted to host speakers such as Professor Mark Mon Williams, Professor John Wright, Anita Grant and Dr Amanda Waterman, who shared their expertise to help problem-solve some of the most pressing issues facing Early Years and local communities today.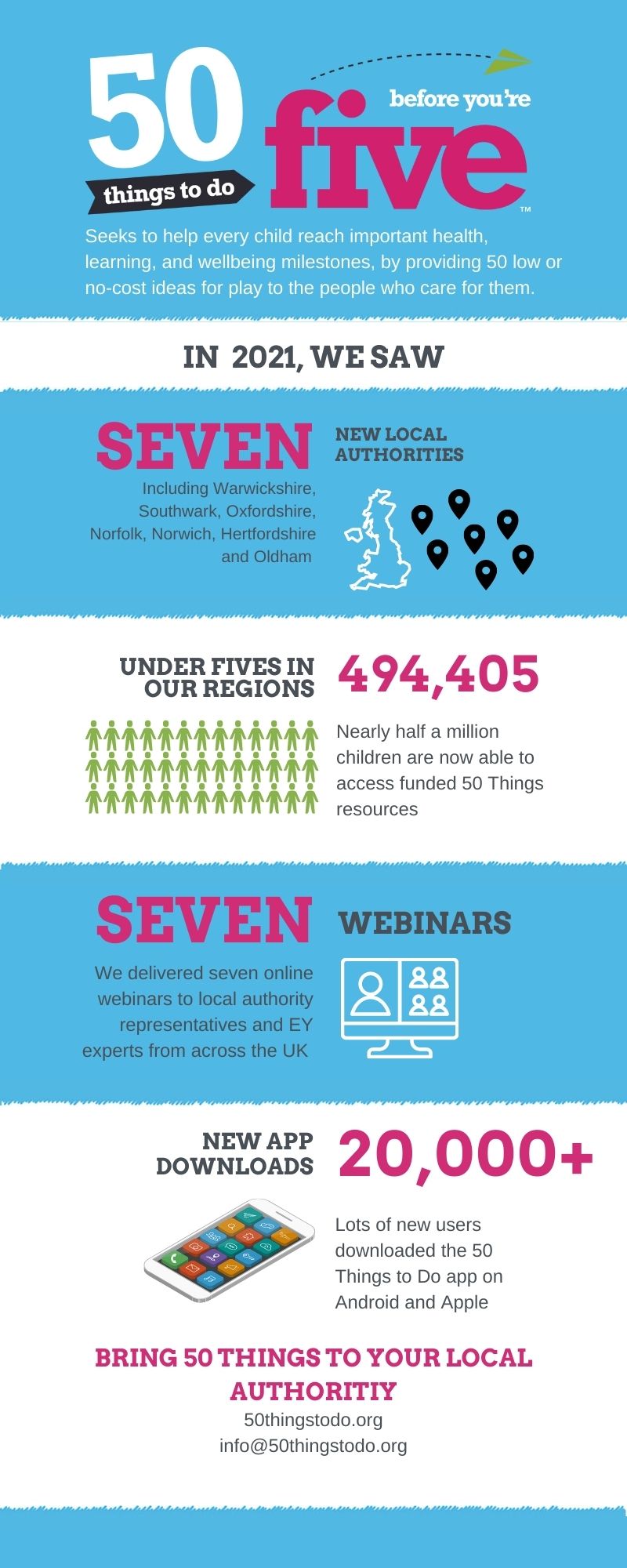 Finding out what families think
We also held our first-ever evaluation, which surveyed users from around the country, and with the help of translators and in-depth interviews, we developed our understanding of the 50 Things user experience and what our next focuses for the initiative should be. The findings are due to come out in early 2022. 88% agreed that 'low on no cost' was a good way to describe the activities, 81% of respondents agreed that 50 Things has made a positive difference to their child's confidence and communications skills, and 84% of respondents agreed that they felt their confidence in supporting their child's learning and development had increased with the help of 50 Things.
A thank you
We are already working with several more local authorities to bring 50 Things to even more families in 2022. Thank you to everyone who has supported the initiative in the past year, we can't wait to see what the future holds!
50 Things to Do Before You're Five seeks to help every child reach important health, learning, and wellbeing milestones, by providing 50 low- or no-cost ideas for play to the people who care for them. To bring 50 Things to your local authority, contact us.