Place-based Play: Why Local Authorities Are Signing Up For 50 Things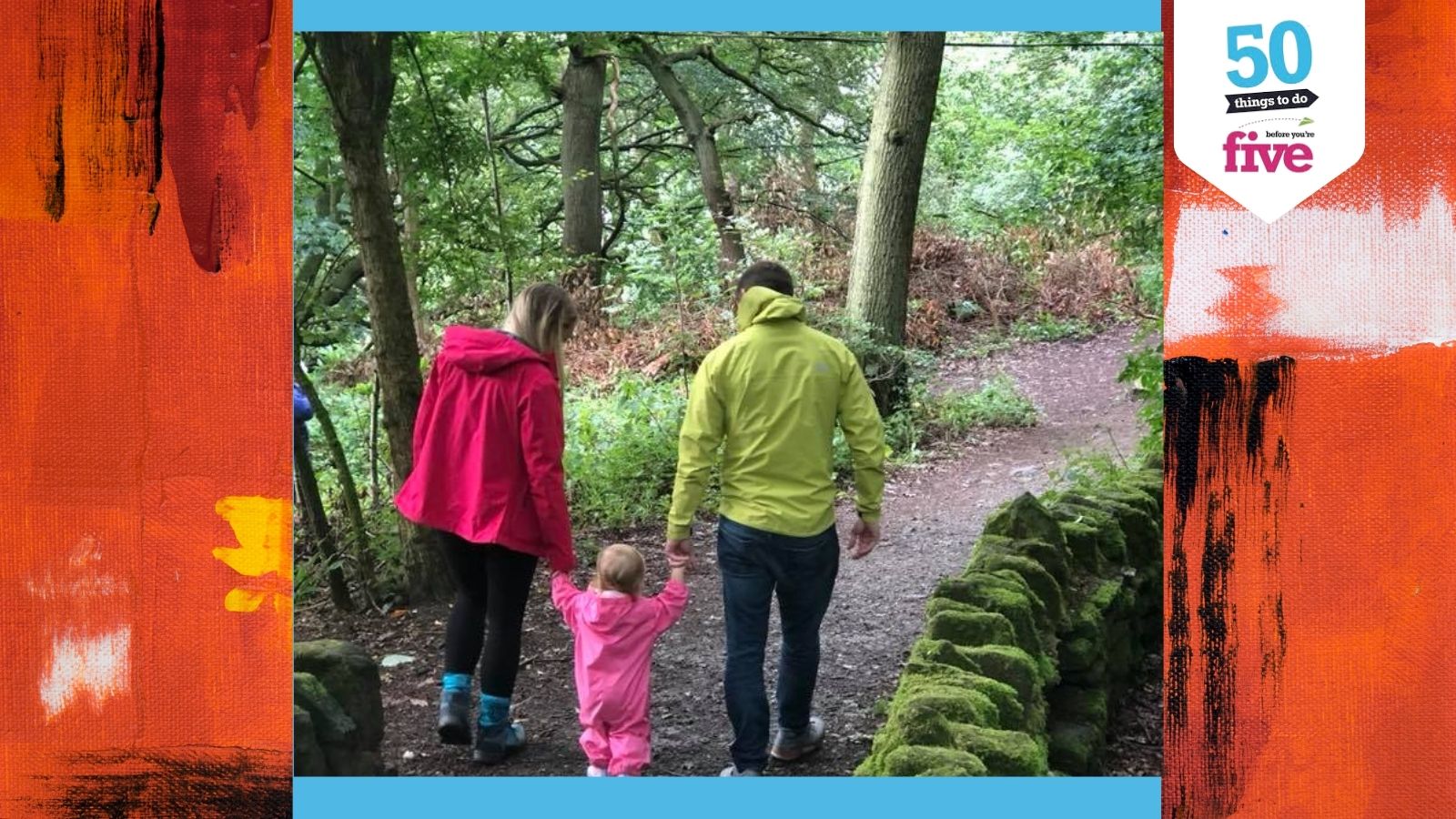 Ahead of next week's webinar, we invited five Local Authority partners share the reasons they joined up with 50 Things To Do Before You're Five.
A Nationwide Initiative
50 Things To Do Before You're Five has experienced some serious growth over the past two and a half years. 12 Local Authorities have joined since our 2018 launch at St. Edmund's Nursery School in Bradford. The initiative now covers 10% of England's under five population, which is approximately 330,000 children. So what is the reason for the success of this enterprise?
We have a simple goal; to give children access to life-changing, fun, low/no cost experiences so that they can enter school with confidence to learn. Our Local Authority members have shared our enthusiasm for 50 Things, responding to its ability to simultaneously tackle a number of wellbeing and educational issues; especially in light of the Covid pandemic.
Wakefield
Across Local Authorities, 50 Things has been utilised to embed Early Years educational and health policy into family life. Wakefield has experienced impressive levels of engagement since their launch.
"We launched this because the app is a fantastic tool to engage parents and providers, to in turn help support the children of the Wakefield District to develop. So far it has had great reception and it promotes many of our assets which will help our little ones grow."

Kirklees
Having been developed in a culturally diverse city of Bradford, 50 Things has been used to reach out to families of different cultures and ethnicities across our partner Local Authorities. Kirklees saw the offer as a cost-effective way to engage with parents from all backgrounds.
"Kirklees has a varied geography, a range of communities and a wide variety of different languages. It is made up of many communities from rural and industrial areas where there is a wide range of ethnicity and spoken languages. Kirklees is proud of its diverse population - but it comes with challenges.
Like others across the public sector, we have had to do more with less and we saw 50 Things as a cost effective, inclusive option that had the potential to support parental engagement across the district."
Sheffield
For the last 10 months, families across the country have been affected by the pandemic. This has meant that some children have had to learn at home during the national lockdown. Sheffield's four-week turnaround launch shows their faith in 50 Things as a tool to help families through the crisis.
"The implementation of our 50 Things project coincided with the sudden crisis of Covid19. Recognising that the project was now more important than ever, the launch of the 50 Things app was brought forward from a planned summer date to April 2020, to support local families in the early days of Covid19 lockdown."
Leeds
As well as dealing with the impact of current crises on children's lives and learning, 50 Things has been an important instrument as part of a long-term bid to make Leeds an even better place to start a family and raise children.
"In Leeds, we want all children and young people to have the best start in life, to grow up happy and healthy, and to attend, achieve and attain. We want all our children and young people to live in a child friendly city that is the best city for learning.
The 50 Things app and activities have been promoted as ideas for engaging parents in their child's learning. From the outset, our focus has been on learning at home and embedding learning and fun into a parent's interactions with their child."
East Sussex
When reaching out to all communities in a local area, Local Authorities have found that it's really important to make sure parents feel included, not targeted, in being supported with their children. A universal offer is beneficial because it doesn't point fingers at particular families - leading to many more people feeling comfortable accessing the assistance. East Sussex was motivated by this universality.
"East Sussex County Council bought into the 50 Things To Do Before You're Five brand because it is our aim to provide every child with the best possible start in life. This is a universal offer to every family giving them ideas of fun, low cost activities to experience together and remember long after."
An invitation
We have seen that Local Authorities are enthusiastic about improving the lives of children and reducing the risk of low attainment in schools. It is our goal to continue working with Local Authorities around the country to provide more opportunities for young children to have fun and learn at the same time. At a time when lockdowns put some children out of school maintaining their level of education and health becomes even more important.
We encourage all Local Authorities, Early Years professionals, and community groups linked to Early Years who want to find out more about our initiative to sign up for our webinar to find out how 50 Things can improve the lives of your area's under-5s.
The 50 Things To Do Before You're Five Webinar will take place on January 27th 2021 at 2pm.