50 Things East Sussex Release One Year On Retrospective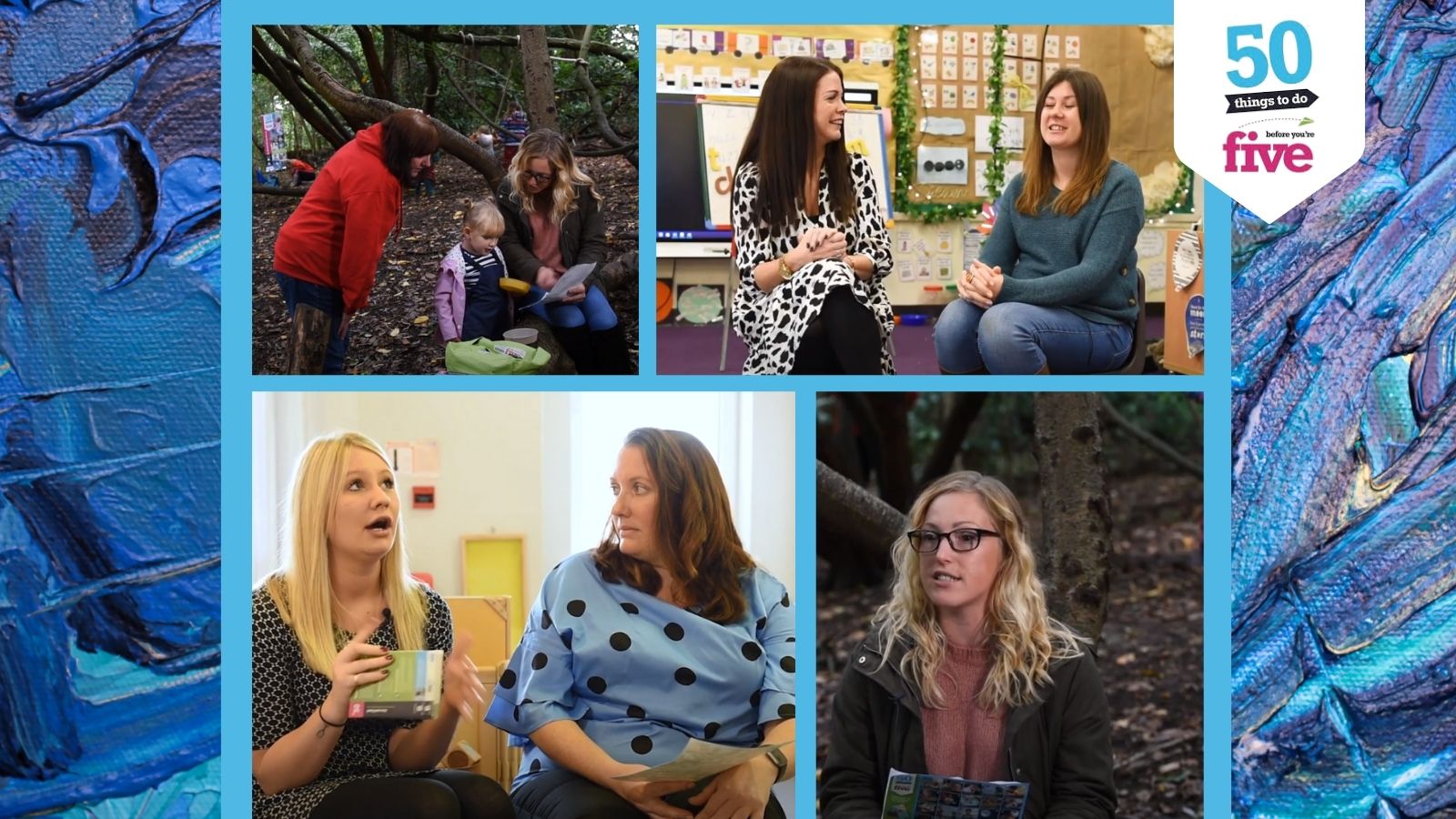 East Sussex County Council have released a one-year retrospective into their 50 Things Project, sharing the stories of parents, carers and practitioners who've taken part in shaping the first year. Read the article here, or scroll down to watch the full video.
East Sussex was one of the first Local Authorities to get involved with the 50 Things To Do Before You're Five Local Authority Project, launching in March 2019. In February, they released this fantastic retrospective, which focuses on the settings which have integrated the activities into children's daily routines, and parents who have taken part in the first year of 50 Things East Sussex.
Leading on 50 Things in East Sussex is Julie Bowles, Senior Early Years Officer at the council. In her words, "East Sussex County Council bought into the 50 Things To Do Before You're Five brand because it is our aim to provide every child with the best possible start in life. This is a universal offer to every family giving them ideas of fun, low-cost activities to experience together and remember long after."
Featured in the video are the stories of individuals and organisations who have embraced 50 Things East Sussex, with interviews with members of staff at Park Road Under Fives, (Saint Leonards-on-Sea), Roselands Infant School, (Eastbourne), and Rainbow Childcare Centre, (Bexhill).
Both the Deputy Manager and Nursery Co-ordinator at Rainbow Childcare Centre share their experiences in the video. "What I was worried about was that it would be something that either parents would kind of get bored of doing, or a commitment would be lost along the way", they say. "But actually parents are showing a real interest in their children completing this before they're five years old. And I feel really confident that this is something we've really embedded into our long term plan and that we will be successful in achieving it as well before the children start school."
Also in focus are the stories of parents and carers from around East Sussex .One parent says:
"My husband is always looking for new things to do, and he's particularly loved doing baking with the children. That's one of the things he's really picked up on. And the children just adore it. They have some really nice quality time together, baking with Daddy. They've made bread. They've made cakes. And it's a lovely activity for them to do when it's wet outside. And of course, we all benefit from it because we get to eat the bread. In addition to that, he also loves doing things like music. And I mean and one of the things that's on the app, it just reminds you that simple things that you might be doing already with just some slight changes. You can go from just having music on in the background to suddenly making it into a dance party. And suddenly it's a proper activity for the children to do. And he loves doing that with them."
Another parent explains the changes she's seen in her daughter. "I've noticed that since using the app and the activities, Hallie's more aware of her surroundings, things that she sees she'll point out like different kinds of trees, different animals, different fish. She's a lot more aware of everything around her. She's got a lot more things to talk about and just a normal walk through the park. She does a lot of talking and looks around her surroundings."
The video also has some comedy moments, with one daughter bursting in from the background mid-interview, getting mum's attention by handing her a toy. As our National Lead Andrea says - it's always great to have a child in the room.